Featured Services
Monitoring
We monitor all facets of your infrastructure, if any changes in your performance are detected we alert you to the problem and resolve the issue.
Backup
We will help you facilitate backups of all critical system data and information in a safe and easy to recover format.
Storage
We have over 10 Terabytes of storage for your digital data needs.
Data Recovery
We have backup devices in place to retrieve your data quickly, safely, and in a stable format at a moments notice.
Network Management
Operation, Administration, Maintenance, Provisioning (OAMP). Network management is essential to command and control practices and is generally carried out on a day to day basis.
Server Deployemnt
We offer end to end Physical and Virtual server deployment.
Services List
Interesting IT News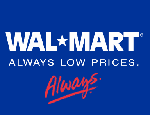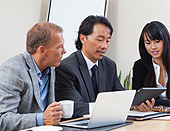 Tidbits for Thought

August 19, 2016
Why KVM and What is it?
KVM (for Kernel-based Virtual Machine) is a full virtualization solution for Linux on x86 hardware containing virtualization extensions (Intel VT or AMD-V). It consists of a loadable kernel module, kvm.ko, that provides the core virtualization infrastructure and a processor specific module, kvm-intel.ko or kvm-amd.ko.