Our Advantages
With a combined 50 years of experience in all facets of IT, Coopfire Services offers professional managed services.
Extensive experience setting up, configuring, and administering Windows 2003/2008/2012/2016, Linux/Unix (HPUX), as well as Windows 7 (All Versions), Windows 8 (All Versions), Windows 10 / VMWare Infrastructure, vCloud, and networks for a variety of large and small clients.
We are Open Source Driven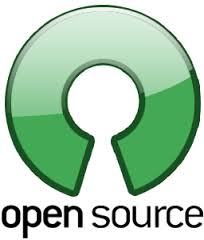 Open source is a term describing a means of developing and distributing software that ensures software is available for use, modification, and redistribution by anyone.

KVM (for Kernel-based Virtual Machine) is a full virtualization solution for Linux on x86_64 hardware containing virtualization extensions (Intel VT or AMD-V).
The virt-manager application is a desktop user interface for managing virtual machines through libvirt. It primarily targets KVM VMs. It presents a summary view of running systems, their live performance & resource utilization statistics.

Monitoring tools we use for these environments, Nagios Core 4.2 (Stable v4.11), NagiosXI 5, OMD, and NagiosPI for small to medium environments. We deploy, CentOS, RedHat, OpenSUSE, and Ubuntu Linux Servers, also MySQL, Apache, PHP, SFTP, Subversion, JIRA, along with various other Linux apps.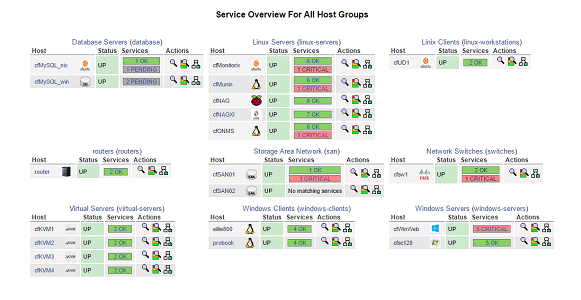 Our Infrastructure.

CFS Virtual Hosts

CFS Network Monitoring